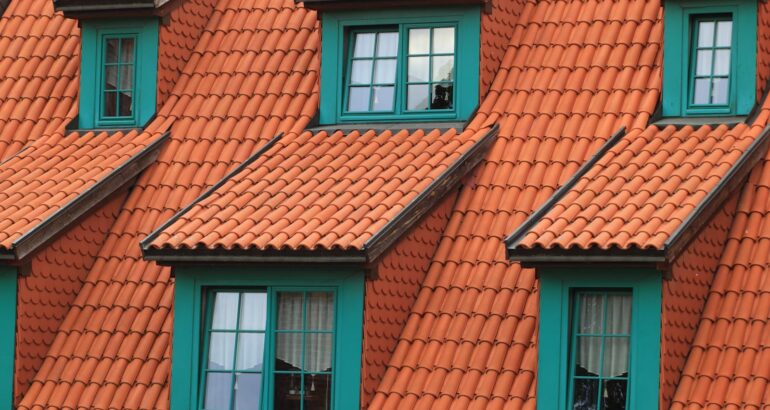 Understanding Siding Contractors
When it comes to choosing a siding contractor, there are a few things to keep in mind. First, ensuring the contractor is licensed and insured is important. This will protect both the homeowner and the contractor in case of any accidents or damages that may occur during the project. Additionally, working with licensed and insured siding contractors can provide peace of mind, knowing that they have the necessary training and experience to complete the job safely and effectively.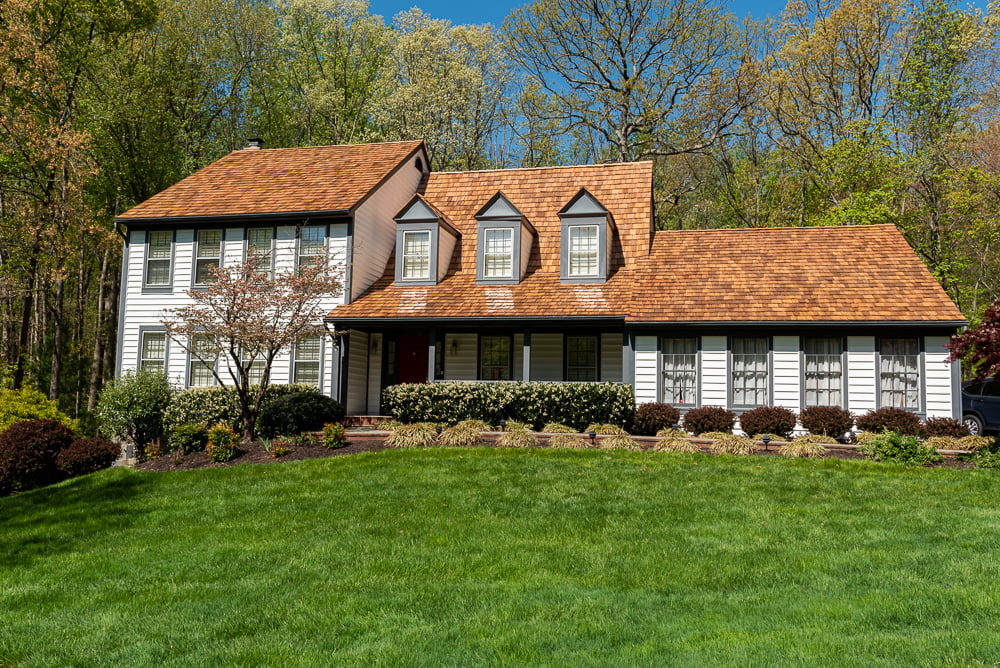 When looking for a siding contractor, it's important to choose one who specializes in the type of siding that you want to install. For example, if you're interested in fiber cement siding, it's best to work with a contractor with experience with this material.
In addition to their experience and expertise, it's important to choose a siding contractor who is willing to work with you to achieve your desired outcome. This includes discussing options for materials, colors, and finishes and providing a detailed estimate of the project cost and timeline.
Types of Siding Materials
When it comes to choosing the right siding material for your home, there are many factors to consider, such as durability, cost, and aesthetic appeal. Here are some of the most common types of siding materials:
Vinyl Siding
Due to its affordability and low maintenance requirements, vinyl siding is a popular choice among homeowners. It is made of PVC (polyvinyl chloride) and comes in various colors and styles. Vinyl siding is also energy-efficient and can help reduce energy bills.
Wood Siding
Wood siding is a classic choice that adds warmth and natural beauty to a home. It is available in various styles, including shingles, clapboard, and board-and-batten. However, wood siding requires regular maintenance to prevent rot, decay, and insect infestation.
Fiber Cement Siding
Fiber cement siding is made of a mixture of cement, sand, and cellulose fibers. It is a durable and low-maintenance option that can mimic the look of wood, stucco, or masonry. Fiber cement siding is also fire-resistant and can withstand extreme weather conditions.
Aluminum Siding
Aluminum siding is lightweight, durable, and resistant to rust and corrosion. It comes in various colors and can be painted to match any home's exterior. However, aluminum siding can dent easily and may not be as energy-efficient as other materials.
Brick Siding
Brick siding is a timeless option that adds elegance and charm to a home. It is durable, fire-resistant, and requires very little maintenance. However, brick siding can be expensive and unsuitable for all architectural styles.
Metal Siding
Metal siding is a modern and sleek option that is available in various finishes, such as steel, aluminum, and copper. It is durable, fire-resistant, and energy-efficient. However, metal siding can be costly and unsuitable for all climates.
Stucco Siding
Stucco siding is a popular choice in warmer climates because it keeps homes cool. It is made of cement, sand, and lime and can be applied in various textures and colors. Stucco siding is also low-maintenance and fire-resistant.
Stone Veneer Siding
Stone veneer siding is a lightweight and cost-effective alternative to natural stone. It is made of a mixture of cement, aggregates, and pigments and can mimic the look of natural stone. Stone veneer siding is also durable and low-maintenance.
Siding Installation
Siding installation is a crucial aspect of any home renovation project. It not only enhances the curb appeal of the home but also provides protection against harsh weather conditions. Installation involves replacing old or damaged siding with new and improved, durable and long-lasting materials.
Before starting the installation process, obtaining necessary permits from the local authorities is important. These permits ensure that the installation process is done according to the local building codes and regulations. Freddy and Son Roofing can assist homeowners in obtaining the necessary permits and planning the installation timeline.
During installation, siding contractors will remove old siding and inspect the underlying structure for any damage or rot. Contractors will also prepare the surface by applying a moisture barrier and installing the necessary flashing. Once the surface is prepared, they will start installing the new siding materials.
Cost of Siding
When it comes to the cost of siding, there are a few factors to consider. The cost of materials, labor, and installation can all impact the final price. According to a Family Handyman article, the national average cost to replace siding is around $10,000. However, this cost can range from as low as $5,400 to as high as $15,500.
The type of siding chosen can also affect the cost. For example, vinyl siding tends to be less expensive than fiber cement or wood siding. According to Forbes, the average cost to install siding on a 2,500-square-foot home is $14,910. However, this cost can vary depending on the type of siding chosen.
Labor costs are another factor to consider regarding the cost of siding. The labor cost can vary depending on the job's complexity and the contractor's experience. Some siding contractors offer competitive pricing for their services. Getting quotes from multiple contractors is important to ensure you are getting a fair price.
In addition to the installation cost, additional costs may be associated with repairing or replacing siding. HomeGuide states permits may be required to replace siding, costing between $30 and $200. Replacing insulation costs between $1.00 and $4.50 per square foot.
Siding Repair and Replacement
Siding is essential to a home's exterior, protecting it from the elements and enhancing its curb appeal. However, siding can become damaged over time due to weather, age, or other factors, requiring repair or replacement.
Siding repair is cost-effective for minor damage, such as cracks, holes, or loose panels. It involves fixing the damaged area without replacing the entire siding. The cost of siding repair depends on the extent of the damage and the type of siding material. For instance, wood siding repair costs more than vinyl siding repair due to the higher cost of materials and labor.
On the other hand, siding replacement is necessary for severe damage or when the siding has reached the end of its lifespan. It involves removing the old siding and installing new siding. The cost of siding replacement varies depending on the size of the home, the type of siding material, and other factors such as labor costs.
In addition to repairing or replacing damaged siding, siding contractors can also enhance your home's appearance and energy efficiency by installing new siding.
Maintenance and Longevity of Siding
Siding is an essential part of any home's exterior, providing protection against the elements and adding to the property's overall aesthetic appeal. To ensure the longevity of siding, proper maintenance is necessary. Homeowners should regularly inspect their siding for any signs of damage, such as cracks, warping, or discoloration. They should also keep their siding clean by washing it with a hose or power washer at least once a year.
Regular maintenance can prevent mold and mildew from growing on the siding, which can cause discoloration and damage. If mold or mildew is present, it should be removed promptly to prevent further growth.
The lifespan of siding can vary depending on the material used, the installation quality, and the maintenance level. Vinyl siding, for example, can last up to 40 years with proper care, while fiber cement siding can last up to 50 years or more. Metal siding is another durable option that can last for several decades. However, proper maintenance is crucial to ensure that siding lasts as long as possible.
In addition to regular maintenance, homeowners can improve the longevity of their siding by choosing energy-efficient options. Insulated siding, for example, can help reduce energy costs by keeping homes cooler in the summer and warmer in the winter. This can also help reduce wear and tear on the siding, leading to a longer lifespan.
Choosing the Right Siding Contractor
Choosing the right siding contractor is an important decision that can affect the look and value of your home. Here are some tips to help you choose the right siding contractor for your project.
Experience and Certifications
When choosing a siding contractor, it's important to consider their experience and certifications. Look for a contractor who has been in business for several years and has experience installing the type of siding you want. Additionally, check if the contractor has any certifications from the siding manufacturer you want. This can ensure that the contractor has the knowledge and expertise to install the siding properly.
References
Ask for references from the siding contractor and follow up with them. A reputable contractor should be able to provide you with a list of satisfied customers. Contact these references and ask about their experience with the contractor. Were they satisfied with the workmanship and professionalism of the contractor? Did the contractor complete the project on time and within budget?
Workmanship and Warranty
When choosing a siding contractor, look for one who offers a warranty on their workmanship. Knowing that the contractor stands behind their work can give you peace of mind. Additionally, make sure to ask about the warranty on the siding itself. Most manufacturers offer a warranty on their siding, but the length and coverage can vary.
Estimate
Get a detailed estimate from the siding contractor before starting the project. The estimate should include the cost of materials, labor, and any other expenses. Make sure to ask about any additional charges that may arise during the project. A reputable contractor should provide you with a clear and detailed estimate.