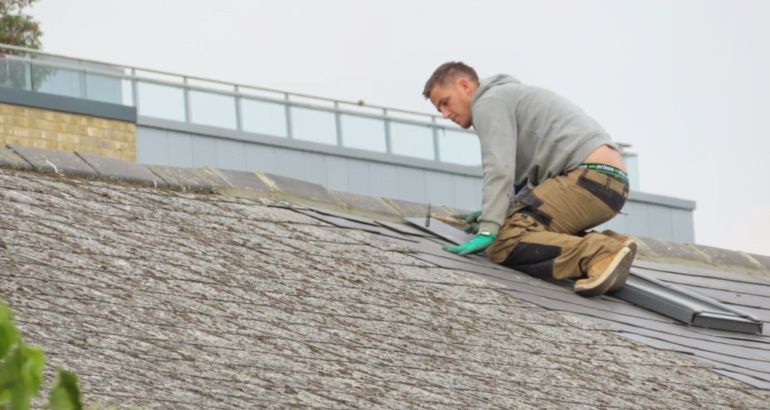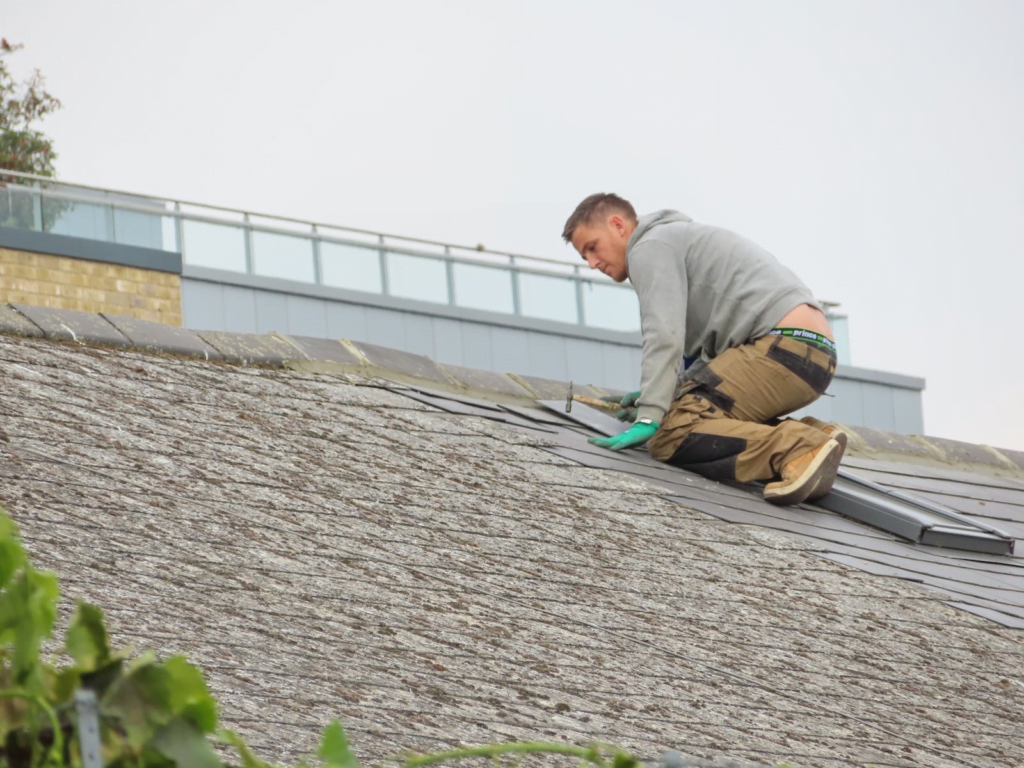 Roofers in Maryland, and Northern Virginia, provide various services to homeowners and businesses in the area. From repairing leaks to installing new roofs, these roofing contractors have the skills and experience necessary to keep properties safe and protected. With so many roofing contractors to choose from, it can be difficult to know where to start. In this article, we'll explore the different types of roofing services available, how to choose the right roofing contractor and the materials and installation methods used in the industry.
When it comes to roofing services, there are many different options available to homeowners and businesses in northern Virginia and Maryland. Some of the most common services offered include roofing repair, replacement, and installation. Other benefits may include siding repair, roofing installation and solar panel installation. No matter what type of roofing service you need, choosing a contractor with the experience and expertise necessary to get the job done right is essential.
Choosing the right roofing contractor can be a daunting task, but it's an important one. A good contractor will have a solid reputation in the community, be licensed and insured. They should also be able to provide references and a portfolio of their previous work either on their website or social pages. You can find a roofing contractor who will provide quality workmanship and excellent customer service by researching and asking the right questions.
Key Takeaways
Understand which services you may need: Roofing repair, replacement, and/or installation.
Choosing the right roofing contractor requires research and careful consideration.
Materials and installation methods vary, so it's important to choose a contractor who can provide guidance and expertise.
Related Posts:
Types of Roofing Services
Regarding Virginia roofing services, various options are available to homeowners in the Northern Virginia and Maryland area. Roofers in Maryland and the best roofers in northern Virginia provide services from roof replacements to leaky roof repairs, there are services that can help maintain and improve the condition of your roof.
One of the most common roofing services is roof repair. This service is typically used to fix minor issues such as leaks, damaged shingles, and missing tiles. Roof repairs are a cost-effective way to address minor problems before they become major issues.
Another popular service is roof replacement. This service is typically used when a roof is beyond repair or has reached the end of its lifespan. A roof replacement involves removing the old roof and installing a new one. This service can be expensive, but it is necessary to ensure the safety and integrity of your home.
In addition to repairs and replacements, there are also roofing inspections. These inspections are typically performed by a professional roofer and are used to identify any potential issues with your roof. Inspections can help catch problems early, saving you money in the long run.
If you're looking to replace your roof, various options are available. Some of the most popular roofing materials include asphalt shingles, metal roofing, DaVinci slate roofing, and cedar roofing. Each material has its own benefits and drawbacks, so it's important to choose the right one for your home.
Choosing a Roofing Contractor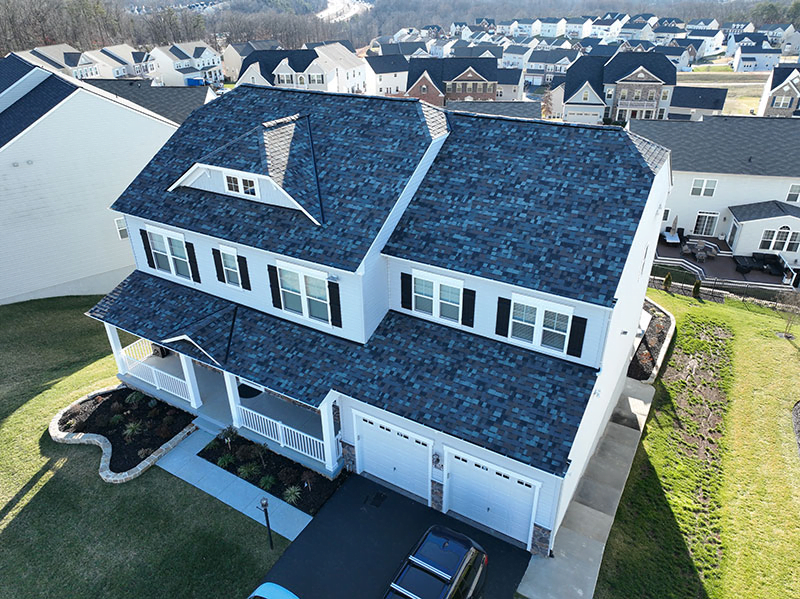 When it comes to choosing the best roofers in Maryland or or anywhere in the Northern Virginia area for that matter it's important to do your research to ensure you're hiring a reputable and qualified professional. Here are some tips to help you make an informed decision:
Look for a licensed and insured roofing company: A licensed and insured roofing contractor is a sign of professionalism and reliability. It also protects you from any potential liability if something goes wrong during the project.
Check their experience and qualifications: Look for a local roofing contractor with years of experience in the industry. They should have a track record of successful projects and satisfied customers. Also, check if they have any certifications or qualifications demonstrating their expertise.
Read reviews and testimonials: Check online reviews and testimonials from previous customers to understand their reputation. Look for a roofing contractor with a high rating and positive feedback.
Get multiple quotes: Ask for quotes from at least three different roofing contractors to compare prices, services, and warranties. Make sure the quotes are detailed and include all the necessary information.
Consider their professionalism: Look for a professional roofing contractor who communicates clearly. They should be responsive to your questions and concerns and provide you with a detailed contract outlining the project's scope, materials, timeline, and payment terms.
While you may be leanring about how to choose a great roofing contractor consider is Freddy and Son Roofing. We are a licensed and insured roofing company with over 20 years of experience in the industry. Ourteam of qualified professionals use high-quality materials and provide excellent customer service. Be sure to include us in your list of potential roofing contractors to consider.
Other Services Offered
In addition to roofing services, many of the best roofers in Maryland and Northern Virginia , offer a range of other home improvement services. These services can include window and door installation, home remodeling, siding repair and replacement, and more.
One company that offers a variety of services with over 20 years of experience is Freddy and Son – a top choice for Maryland and Virginia roofing. They specialize in residential and commercial roofing as well as siding repair, and replacement, solar, and more. They use high-quality materials and have a team of experienced professionals to ensure that each project is completed to the highest standards.
For homeowners looking to improve the energy efficiency of their homes, window and door installation can be a great option. New windows and doors can help to reduce energy costs by improving insulation and reducing air leaks. Many contractors in Fairfax offer a range of window and door options, including energy-efficient models.
Home remodeling is another popular service offered by many contractors in the area. Whether it's a kitchen remodel, bathroom renovation, or whole-house makeover, contractors can help homeowners create the home of their dreams. From design to construction, contractors can handle every aspect of the project.
Many Fairfax contractors also offer these services for homeowners needing siding repair or replacement. Siding can become damaged over time due to weather, pests, or other factors. Contractors can replace or repair damaged siding to protect the home from the elements.
Overall, contractors in Fairfax, Virginia, offer a range of services to help homeowners improve their homes. Whether it's roofing, windows and doors, home remodeling, or siding repair and replacement, many options are available to suit every need and budget.
Service Areas
Some roofing companies in the Northern Virginia Maryland area only serve their local city. However, roofing companies with more years of experience tend to expand to many areas in Northern Virginia, including Loudoun County, Fairfax County, Prince William County, Arlington, Alexandria, Stafford, Montgomery County, Prince George's County, MD and their surrounding neighborhoods.
If you live in any of the areas mentioned above and need roofing services, please get in touch with us. At Freddy and Son we offer free estimates and will work with you to find the best solution for your roofing needs.